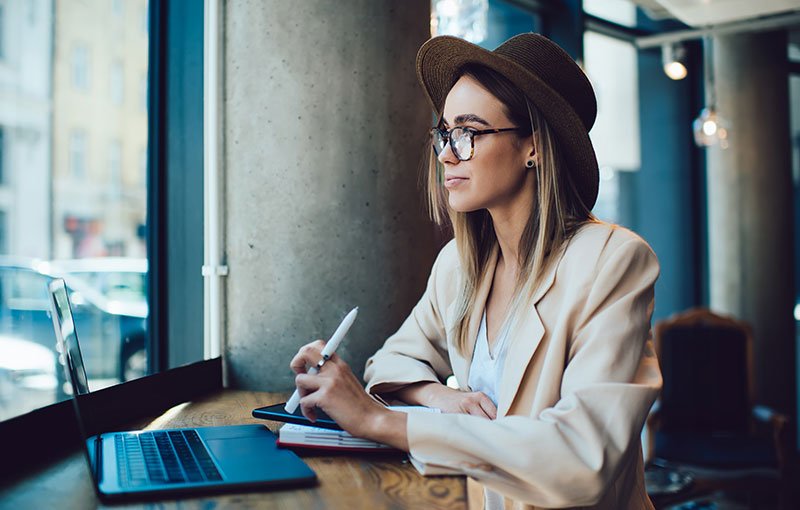 The top 5 questions about LASIK eye surgery, answered
Have you spent a lifetime adjusting glasses atop the bridge of your nose or gently popping contact lenses into your eyes? Imagine not having to deal with either or both.
So, what is LASIK eye surgery? It is, in one hyphenated word, life-changing. LASIK is an effective treatment that reshapes the cornea and adjusts its focusing power.
The process is smooth, fast, and the results are highly encouraging. Typically, though, patients have the same five questions. Of course, you'll want to know what type of investment you're about to make and whether it will hurt.
Since the results of LASIK are almost instantaneous, we, too, will be prompt. Allow us to get right to it and draw back the curtain on some of your most pressing questions.
1. What does laser eye surgery cost?
We like to be very upfront with our patients about the cost of LASIK eye surgery. For the best technology and an experienced surgeon, you should prepare to spend anywhere between $2,500 and $3,000 per eye.
Wherever you go, be sure their pricing structure is transparent and easy to understand. Look for places that don't need a deposit and offer a nice window of time with 0% financing.
Although this seems like a lot of money, the best way to look at it is this: most people see a payback on LASIK eye surgery within ten years. So, if you expect to wear contact lenses and/or glasses for the next ten years, then you will see your money returned.
Best of all, you won't have to fuss with glasses or lenses throughout that time, and you'll still have the vision you've been wanting!
2. When will you see results?
Here's, perhaps, the best news. Once the procedure is complete, most patients can tell their vision has improved the moment they open their eyes! Sure, things are still a bit foggy and a bit hazy, due to the procedure. Also, the cornea will be a bit swollen. But, by the next day, that swelling should subside.
As soon as the procedure is over, your healing should start to take place. And, by the next day, many patients see their vision return to 20/20 or something very close to it.
3. Should you feel scared?
It's quite natural to be nervous. But, with laser treatment, there's no pain during the procedure or afterwards. All you have to do is lay comfortably on the bed, looking directly ahead at a green, flashing light. A little clip holds your eyes open so you don't have to worry about blinking.
Some patients wonder what happens if they should look away from the green, flashing light. Will the laser "zap" them in the wrong place?
No, indeed. When patients look away, the laser tracks that in real-time. It will momentarily stop until you look back at the light again and then resume treatment exactly where it left off.
4. Is it worth the price?
We have a one-minute quiz that will promptly tell you how much time and money laser eye surgery will save you. If you need to make annual purchases on contact lenses and glasses throughout your lifetime, LASIK will save you money in the long run.
As we mentioned above, a general rule of thumb is to plan to see your investment pay for itself over ten years. And, since you have a long, happy, and healthy life ahead of you, this is surely well worth it!
5. How do you check your suitability?
When people wonder, "Do I qualify for LASIK?" we like to tell them one important fact. You must speak with a specialist at a laser eye surgery clinic. An optometrist will not be able to provide you with a full assessment.
When you speak with an experienced specialist, here are some of the questions they may ask:
Have you ever had laser eye surgery before?
Has a specialist at a laser eye surgery clinic ever told you that you were unsuitable for laser eye surgery?
Do you have any connective tissue diseases?
Are you pregnant or breastfeeding?
What is your current prescription for glasses or contact lenses?
Do you have astigmatism?
You can take our quick quiz to immediately discover whether you're a suitable candidate for LASIK eye surgery in Brisbane.
Is LASIK eye surgery right for you?
So, what do you think? Are you ready to pitch those glasses in the kitchen junk drawer or remove contact lenses from your morning routine?
Here at VSON, we focus on helping people live their best lives. You, too, could be free from the constraints of a life that's dependent upon glasses or contact lenses.
If you live in or around Brisbane, we invite you to contact us today to book your free laser eye surgery test. You can also arrange a free video assessment in light of Coronavirus restrictions.
We can guarantee you a smooth procedure in clean, comfortable surroundings. Members of our team are highly trained and make your comfort and relaxation a top priority.
When you're ready to turn over a new leaf and invest in your future, we'll be more than happy to speak with you. Until then, stay happy and safe, and we look forward to helping you change your life!
Found this post useful? Please share!
ABOUT THE EXPERT
Dr. Matthew Russell
MBChB, FRANZCO
Laser eye surgery specialist
My combination of education, training and experience positions me to provide optimal results for patients of all ages. I have a passion for helping my patients enjoy the clear, high-definition vision they need to live rich and active lives. Now, I've hand-picked a team of professionals for my laser eye surgery clinic in Brisbane that share my passion and commitment to exceptional care.